Monday, April, 14
Buy your tickets for the first boat party of 08. Tickets go on sale today at www.snagtickets.com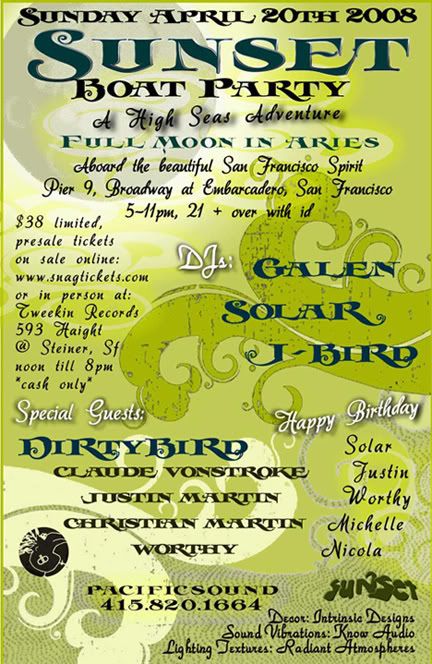 Tuesday, April 15
Pay your taxes. The Government is giving you an extra 600.00 bucks so be sure to law abiding this year. More info below as stated by the IRS.
What is it?
It's an economic stimulus payment that more than 130 million households will receive starting in May. It's not taxable, and it won't reduce your 2007 or 2008 refund or increase the amount you owe when you file your 2008 return.
Are you eligible?
The vast majority of people who file a 2007 income tax return qualify, and many who don't regularly file a tax return may qualify as well. You're eligible if you have a valid Social Security Number (SSN), can't be claimed as a dependent on a tax return and have either an income tax liability or "qualifying income" of at least $3,000
How do you get it?
Just file a a federal tax return for 2007, even if you normally don't have to because your income usually doesn't meet the filing threshhold. You can't get it if you don't file.
How much will you get?
The actual amount depends on the information contained on your tax return. Eligible individuals will receive between $300 and $600. Those who are eligible and file a joint return will receive a total of between $600 and $1,200.
source: http://www.irs.gov/newsroom/article/0,,id=179211,00.html
Techno Tuesdays at 222 Hyde.
Techno Tuesday & Soft Target: Christine, Brian and special Guest Solar.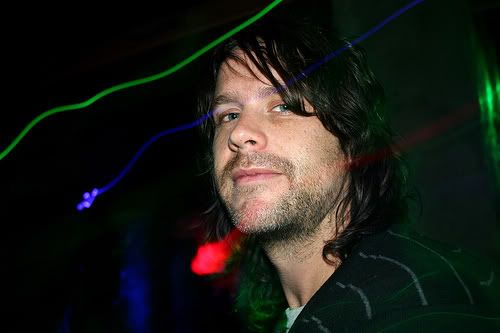 photo by: s.manelli
www.myspace.com/222hyde