Last night was the first Sunset Boat Party of the season with SF's Dirty Bird Crew as guest DJs. The music was great all night long on both floors with some exceptional closing tracks for each DJ. The performance of the evening however was during Justin Martin's set when there was a cameo performance by Steady Rock. The crowd went ballistic as Steady Rock nailed his high energy performance on the mic with both written and freestyled verses. Will post photos mid week but in the mean time be sure to check out more about Steady Rock and his tracks/remixes on his myspace link.
www.myspace.com/steadyroxpin
Steady Rock himself...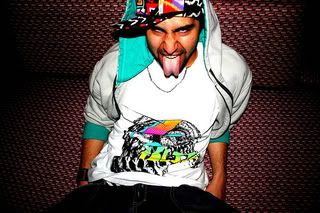 photo courtesy of Mo.